Viewing posts for the category Blog Post
A Perl Library for Making Eagle Parts
Making footprints and schematic symbols are some of the more onerous parts of using Eagle. But most ICs are pretty similar: they're either DIPs, some type of leaded SMD, or BGAs. So I made a Perl library that lets me enter a simple text description of a chip and it will generate a footprint and symbol for me and link them together into a complete device.
As an example, consider the Microchip MCP48X1 DAC chips. Here's their pinout: <<more...>>
I've been working on a Python version of the XSTOOLs software for a while now, but I finally got around to making it into a package. Distributing it as a ZIP file was becoming too much of a hassle.
Now all you have to do to install it is type:
easy_install xstools
or:
pip install xstools
<<more...>>
When the XuLA2 was released, I still didn't have an easy-to-use controller module to interface the FPGA with the SD Flash card. But now I do and you can get it here. <<more...>>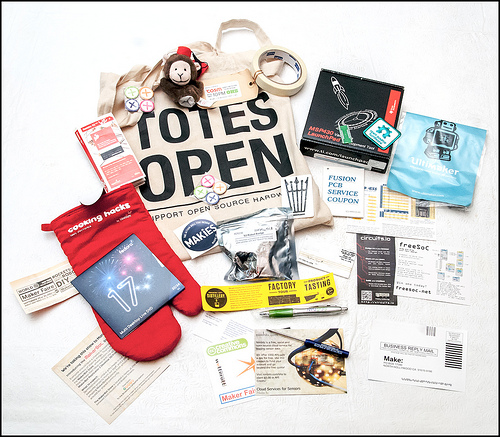 I sponsored the 2011 Open Hardware Summit but didn't take the opportunity to put anything in their goodie bag that year. (Incidentally, does anything sound stupider than the term goodie bag?) When I sponsored again this year, I needed to find something for the bag that would: