I've been working on a Python version of the XSTOOLs software for a while now, but I finally got around to making it into a package. Distributing it as a ZIP file was becoming too much of a hassle.
Now all you have to do to install it is type:
easy_install xstools
or:
pip install xstools
<<more...>>
When the XuLA2 was released, I still didn't have an easy-to-use controller module to interface the FPGA with the SD Flash card. But now I do and you can get it here. <<more...>>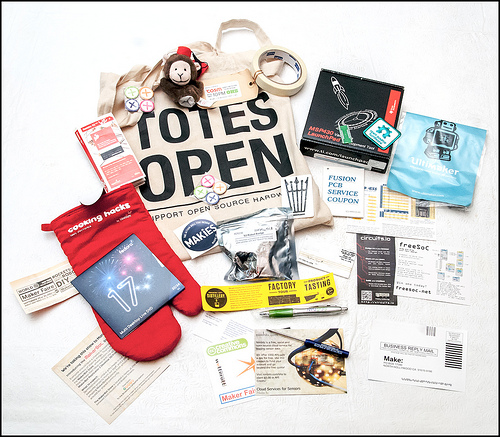 I sponsored the 2011 Open Hardware Summit but didn't take the opportunity to put anything in their goodie bag that year. (Incidentally, does anything sound stupider than the term goodie bag?) When I sponsored again this year, I needed to find something for the bag that would:
Well, the XuLA2 PCBs arrived last week and now they are moving through assembly. But before I could start that, I had to build up one of the boards to make sure it worked. (I wouldn't want to assemble a batch of boards at $60 a pop and then find out the PCB was wacked.)
The XuLA2 board has a 256-ball BGA on it. In the past, I've sent a single board and BGA to my assembler and had it mounted. Then I would assemble the rest of the board and test it. The problem with doing this is the delay: <<more...>>
You've probably read quite a bit of commentary about Curiosity's landing on Mars last night. Well, here's "Yet Another Mars Science Lab Blog Post".
First off, great job! NASA and JPL made an incredibly complicated job look easy. It took millions of man-hours of mind-numbing effort to get to that point. Now I'm excited to see what Curiosity digs up. It's a great achievement.
OK, that's out of the way. Now I want to respond to some of the dumbass comments I saw on Twitter and the NASA Ustream last night. <<more...>>